Mike Greensill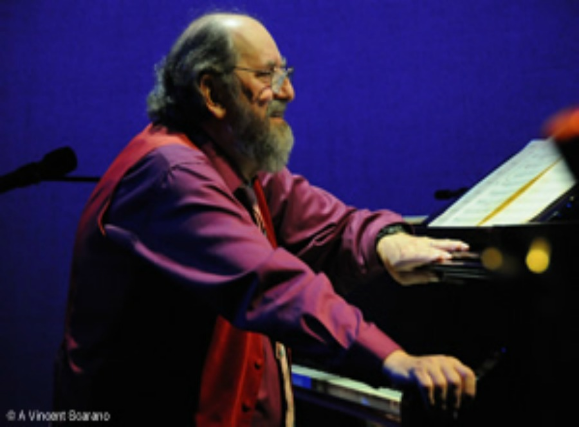 After graduating in 1972 from Leeds College of Music in England, Mike toured Europe and the Far East and lived in Hong Kong for 4 years before finally settling into his adopted home, San Francisco, in 1977.
Well known in his role as musical director to acclaimed vocalist Wesla Whitfield with whom he has recorded twenty albums, Mike is also resident piano player on Sedge Thomson's weekly Public Radio show to the world, "West Coast Live" - more info at wcl.org. As an arranger Mike, in addition to his work with Wesla, has had the opportunity to write for big bands and symphony orchestras including the Boston Pops and the San Francisco Symphony.
Mike has also had the pleasure of accompanying such diverse talents as Rita Moreno, Margaret Whiting, Broadway stars Lillias White and Franc D'Ambrosio and jazz singers Madeline Eastman, Ann Hampton Callaway and Opie Bellas.

"Greensill is an accompanist in the great tradition of Jimmy Rowles and Ellis Larkins.

It's worth twice the price of admission just to hear him!" - Terry Teachout - NY Daily News

Phillip Elwood, jazz writer for the San Francisco Examiner states -
"Greensill is a wonderful jazz pianist."