Locals Night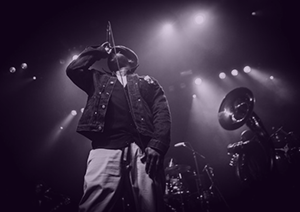 The Valley Mavericks:
Hosted By Zak Fennie
To celebrate those who think differently, we bring together the mavericks of our town.
Maverick:
-An unorthodox or independent-minded person.
On July 3rd we bring together the buskers, world-travelers, and hip-hop, folk rock, beat-box genre bending performers for one night on the Blue Note stage, to share their honest songs and intimate stories. Do not miss this five-act, talent packed night. "Singers in the Round" style show with 5 singer-songwriters, hosted by Zak Fennie.
Artists In Rotation:
Zak Fennie
Zak Fennie is a performing singer-songwriter and resident busker based out of the Napa Valley. At 24 years old, he has over a decade's worth of experience singing and performing in a professional environment and has won several awards from the West Coast Songwriters Organization for his original music. You can find him performing at venues of numerous shapes and sizes around the Napa Valley and Bay Area, from busking on street corners and coffee shops to theaters, night clubs, wineries, and opera houses. Zak is influenced by a wide range of musicians including Dashboard Confessional, Elliot Smith, The Police, The Killers, Johnny Cash, and Death Cab For Cutie.
Savegabe
https://soundcloud.com/savegabe
Savegabe is an beatboxer, singer and hip hop artist from the Napa Valley. His Influences include Kid Cudi, Atmosphere and Cage The Elephant. Savegabes use of live loops combined with his charismatic and upbeat composure make for a exciting and engaging performance.
Moss
https://soundcloud.com/mossmuzik
A Napa Native, Brandon Kerrigan introduces his new shimmering garage fantasy project to the Valley; Moss. Fusing 90's Indie Rock with early 2000's psycedelic pop, Moss creates a dewey and gooey atmosphere that will leave you moist.
Kenji Yoshida
https://www.facebook.com/kenjiyoshidamusic/
Kenji Yoshida started out playing music in Toronto Canada. After spending time working with musicians in Hip Hop, Metal, Pop and Folk, Kenji took some time off music and is now reentering the music scene in the Bay Area. Kenji's biggest musical influences are Ed Sheeran, Passenger and Hozier.
Zachary Freitas
Zachary Freitas is a perfect storm of heartfelt songwriting and a powerful voice to back up his lyrical intensity. There's a depth to his music that goes further than your average artist, deep below the emotional waterline to a place where beauty is matched equally with pain. For a Millennial in his mid-twenties, his songs sound as though they come from the poisoned well of an old soul.