Guidance Band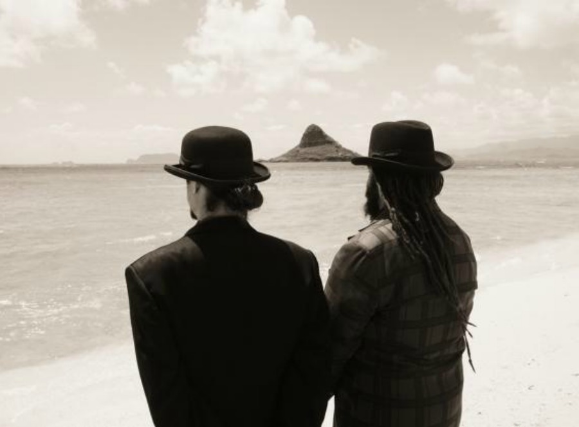 GUIDANCE BAND IS
KEITH BATLIN - GUITAR / LEAD VOCALS
RYAN BRANDVOLD - BASS / KEYS / VOCALS
AMANDA LLAMEDO - DRUMS / VOCALS
BRANDON HUTSON - TROMBONE / TRUMPET / PERCUSSION
MICAH SAULIBIO - TRUMPET
MAURICE "MOFESSOR" MCCONNEL - KEYS
TWOBOI - KEYS / VOCALS
ANTHONY "BONGO" LAURO - PERCUSSION
GUIDANCE BAND is a powerful force in the new movement of modern roots reggae. Based in Hawaii, their unique brand of reggae with island and rock influences has gained the attention of audiences worldwide. Superstars Pato Banton, Half Pint and Winston Jarrett all gave incredible special guest performances on GB debut album "The Trinity."
The highly anticipated spring 2018 release of second album "Good Life" features both Grammy® award winning Mykal Rose of reggae super-group, Black Uhuru and dancehall queen, Sister Nancy. Cover art provided by internationally acclaimed artist Mystic Lion and Photos by Hawaii's premier Hawaiiana photographer Kim Taylor Reese. It's clear that the founding family is in full support of Guidance Band as a crucial pillar in the new generation of music.
Childhood friends Keith Batlin and Ryan Brandvold are the creators and songwriters of Guidance Band. Keith and Ryan began performing together with several groups during high school in Hawaii. After graduation they both attended Musicians Institute in Hollywood California. They later moved back to Hawaii as the begining stage of Guidance Band and were soon joined by Tanasa Daniels (Drums), Brandon Hutson (Trombone/Trumpet) and Maurice "Mofessor" Mcconnel (Keyboards). Together they formed a foundation and crafted a world class sound that seems to have no boundaries.